Acute Respiratory Distress Syndrome in a Simultaneous Kidney/Pancreas Transplant Recipient after "Dabbing" with Marijuana Rosin: A Case Report
M. Baska1, H. Kerr2, K. Eid2, K. Gabrys3, I. Khan4, M. Quraishi4, F. Barrantes3
1Burrell College of Osteopathic Medicine, Las Cruces, NM, 2Presbyterian Healthcare Services, Albuquerque, NM, 3Renal Medicine Associates, Presbyterian Healthcare Services, Albuquerque, NM, 4Pediatric Critical Care Medicine, Presbyterian Healthcare Services, Albuquerque, NM
Meeting: 2020 American Transplant Congress
Abstract number: B-250
Keywords: Inflammation, Kidney/pancreas transplantation, Pneumonia
Session Information
Session Time: 3:15pm-4:00pm
Presentation Time: 3:30pm-4:00pm
Location: Virtual
*Purpose: Acute Respiratory Distress is a high-risk complication of lung inflammation that has been linked to multiple exogenous agents.
*Methods: We present the case of a 31-year-old male with a recent cadaveric pancreatic/kidney transplant brought to the emergency department one-day post-discharge from transplant surgery with a chief complaint of acute-onset dyspnea.
*Results: After admission to the intensive care unit, the patient developed Adult Respiratory Distress Syndrome (ARDS) with two events of respiratory/cardiac failure. Initial etiology of ARDS was unclear, but upon later interview, the patient admitted to "dabbing" (using a quartz pipe to superheat marijuana rosin into an inhaled vapor) on the same day post-discharge from initial transplant surgery. The patient was successfully resuscitated and placed on veno-arterial Extra Corporeal Circulation Membrane Oxygenation (ECMO) for cardiac and ventilatory support. Patient was successfully decannulated 4 days later. He developed complications related to ECMO therapy, including intracranial bleeding which resolved with surgery. After prolonged hospitalization, he was recovered successfully. On one year follow up, the patient had recovered and was physically active with creatinine 1.2 and normal hemoglobin A1c and insulin-independent, and normal pancreas enzymes.
*Conclusions: This case demonstrates the benefits of a multidisciplinary approach including timely initiation of ECMO to treat severe ARDS, causing by dabbing marijuana.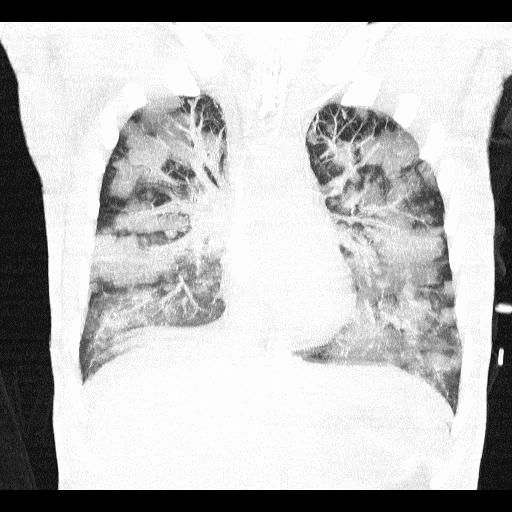 To cite this abstract in AMA style:
Baska M, Kerr H, Eid K, Gabrys K, Khan I, Quraishi M, Barrantes F. Acute Respiratory Distress Syndrome in a Simultaneous Kidney/Pancreas Transplant Recipient after "Dabbing" with Marijuana Rosin: A Case Report [abstract].
Am J Transplant.
2020; 20 (suppl 3). https://atcmeetingabstracts.com/abstract/acute-respiratory-distress-syndrome-in-a-simultaneous-kidney-pancreas-transplant-recipient-after-dabbing-with-marijuana-rosin-a-case-report/. Accessed June 25, 2021.
« Back to 2020 American Transplant Congress